ITS Wins MMA 2022 Manufacturing Innovation Excellence Award
Fenton's Interactive Training Systems (ITS) is receiving statewide recognition as a recipient of the 2022 MFG Innovation Excellence Award, presented by the Michigan Manufacturers Association (MMA).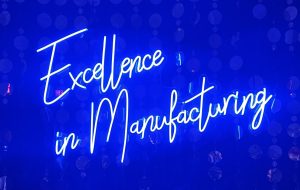 The MMA honored the winners of the 2022 MFG Excellence Awards during a celebration on Thursday, November 10, 2022, in Lansing. ITS was honored with the Innovation Excellence Award due to our expertise and dedication to innovation in the manufacturing industry.
The MFG Excellence Awards is the annual statewide celebration of the exceptional contributions that Michigan manufacturers make to their workforce, communities, the economy, and the industry. The program promotes the inspiring stories of Michigan's manufacturing industry, the thousands of unique manufacturing companies across the state, the hundreds of thousands of Michiganders employed in the industry and the local communities that support it.
Interactive Training Systems
What started as an engineering company founded in 1968 by John D. McGaffey, was later acquired (30 years ago) by his son Keller McGaffey and re-invented into a technical documentation and training company; offering a wide range of products and services focused primarily on innovative custom solutions for manufacturers. Additionally, ITS's sister company, Energy Control and Power Lockout (ECPL), supports the manufacturing industry with custom industrial safety signage and training solutions. 
This second-generation family owned business has over 250 years of combined experience in the manufacturing industry and has produced over 3,000 technical manuals. Advancing with technology in the manufacturing industry, along with fostering an innovative culture, ITS is always on the cutting edge of documentation and training solutions, including the integration of QR codes and Augmented Reality.
"The glue that holds ITS together are the 4 pillars that the company was founded on. They embody who we are and why we do what we do,"says Director of Operations, Amy Seymour. 
President Doug Magufee agrees, "Mission statements come and go, but these pillars have remained strong for 54 years and will be with us for another 50."
Michigan Manufacturers Association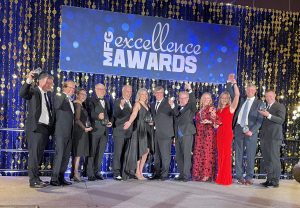 Celebrating its 120th anniversary in 2023, the Michigan Manufacturers Association serves as a unifying champion of an industry that is in constant evolution and growth. We represent the most diverse manufacturing center in perhaps the entire world. And just as we have since the industrial revolution, we will continue to be the cradle of innovation and invention for generations to come, all with a sole purpose of advocating for, supporting, training, and growing the manufacturing industry in Michigan. Learn more about MMA and the 2022 MFG Excellence Awards at mimfg.org.
---
For more information on Interactive Training Systems, check out its-na.com or contact Doug Maguffee, President, at 810-714-7630 / dmaguffee@its-na.com to schedule an interview.