ITS Continues Angels' Place Donation Drive for the 2022 Holiday Season
This holiday season, Interactive Training Systems continues to support Angels' Place with the donation of cleaning supplies and other household necessities. 
"It is not how much we do, but how much love we put in the doing. It is not how much we give, but how much love we put in the giving." – Mother Teresa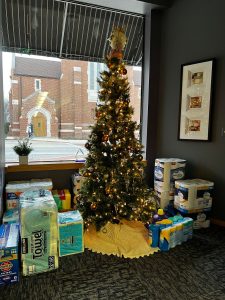 Angels' Place, a 501(c)(3) non-profit organization founded in 1992, provides homes and services to persons with developmental disabilities. They have 20 homes that provide specialized residential care, supported independent living, and community-based services to over 150 individuals with homes in Wayne, Macomb, and Oakland counties. Through their Abundant Life Services, Angels' Place provides transitional services, educational workshops, community support for those living on their own, respite programs for caregivers, and many other types of outreach. 
Their mission is to offer an environment of love and compassion, coupled with an atmosphere of acceptance, dignity, friendship, and the potential for personal growth and independence. They are a Christ-centered community that enhances the lives of those they serve and their families by providing loving homes and professional support to individuals with intellectual and developmental disabilities. 
Interactive Training Systems has held a company donation drive for 10 years in an effort to continually support the mission of Angels' Place and the community they serve.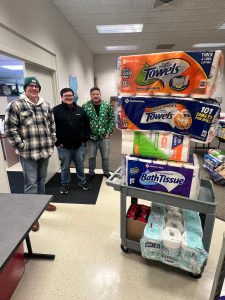 "For the last three years, I have been taking part in our annual Angels Place donation," says Dylan White, an ITS employee. "Each year, I am incredibly thankful to have an opportunity where I can give back to the community. WIth this amazing opportunity, I am able to directly impact those in need. When we pull our vehicles around to the back of the building and begin unloading our supplies, the staff are always incredibly thankful and have a huge smile on their faces. With these donations, I am extremely grateful to make an impact and difference in the lives of the residents."
"Being able to contribute to Angels' Place holds a special place in my heart," says Anthony Johnson, another ITS employee. "The work they do for the people there is amazing. Being able to offer help to those in need during the holidays always brings a smile to my face. I take pride in knowing that we are helping a deserving community of people and making a real impact on their lives."
For more information on Angel's Place and to help them continue to provide support, services, and homes for their residents, please visit their website at https://www.angelsplace.com/ or reach out via email to info@angelsplace.com.