Michigan Manufacturers Association Awards Press Conference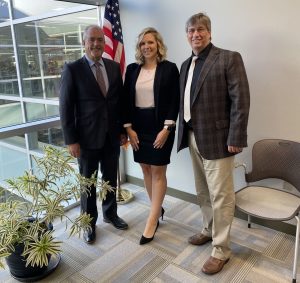 On Tuesday of this week, the Michigan Manufacturers Association hosted a press conference at Peckham, Inc., in Lansing, Michigan, highlighting the 2022 MFG Excellence Awards.
We'd like to thank Delaney McKinley, the greater MMA Team, the greater Peckham Team, and Brett Linton, for hosting this event.
The event was profound, inspiring and eye opening for us all, who are so closely united with similar challenges in the manufacturing industry, despite the differences in our operations, products, and services.
The passion for the manufacturing industry, specifically Michigan Manufacturing was felt this day, and we are humbled to have been in the same room as so many influential manufacturing leaders throughout Michigan.